After an $11.8 million renovation, Victory Gardens moved into the historic Biograph Theatre in the Spring of 2006.
You can now be a part of that history by hosting your next special event or performance in one of our four spaces. Click on the pictures below for specific space descriptions. Please contact rentals@victorygardens.org to schedule a tour of the Biograph. No phone calls, please.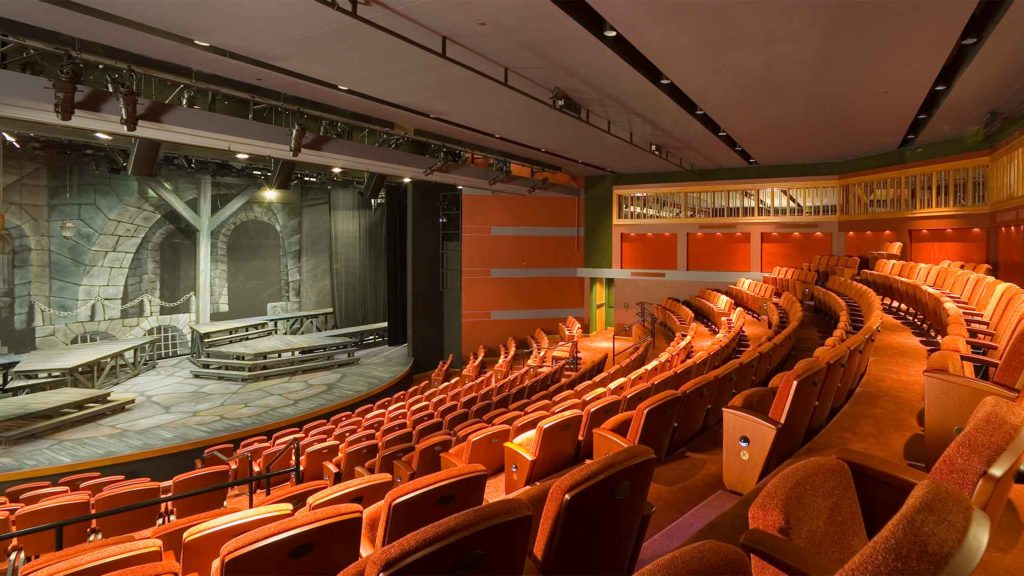 In September 2006, Victory Gardens Theater opened a 259-seat mainstage at the landmark Biograph Theater, a site known for its complex and storied history.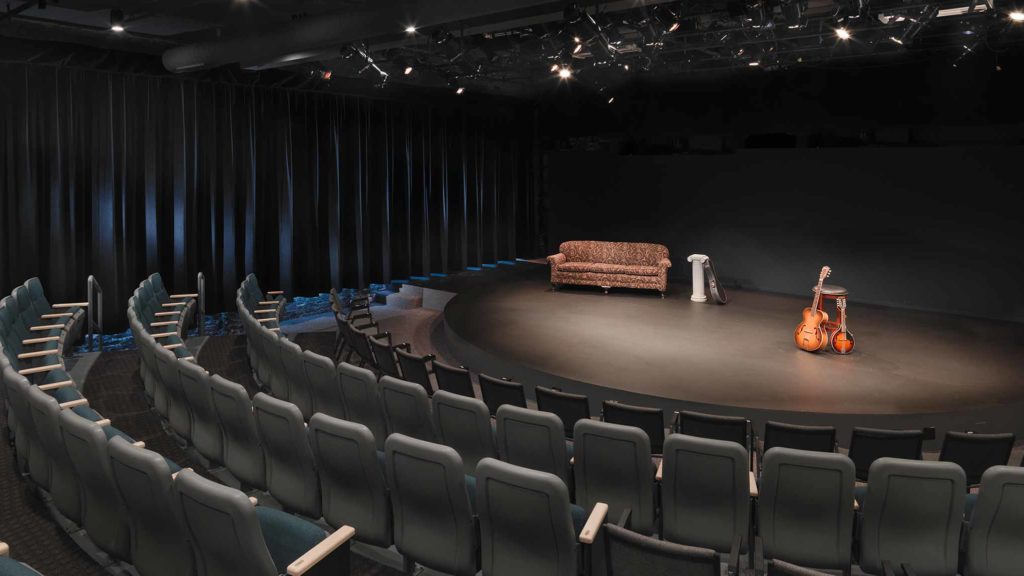 Richard Christiansen Theater
Victory Gardens' brand-new state-of-the-art upstairs studio space, named after Chicago Tribune Chief Critic Emeritus, is now open!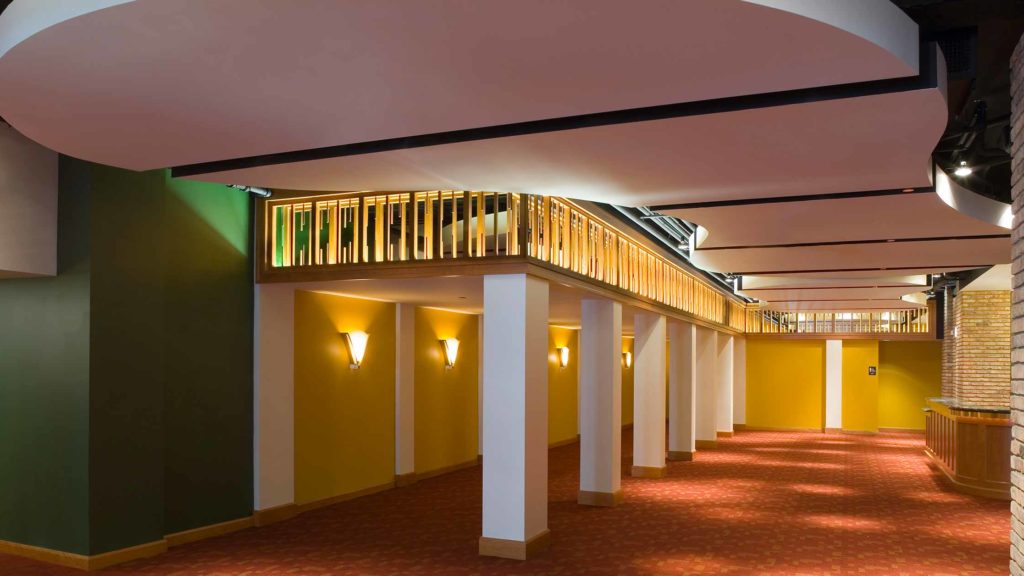 The site of first impressions, the Seigle Lobby, in its rich reds, greens and golds, is a warm and inviting atmosphere for your next gathering.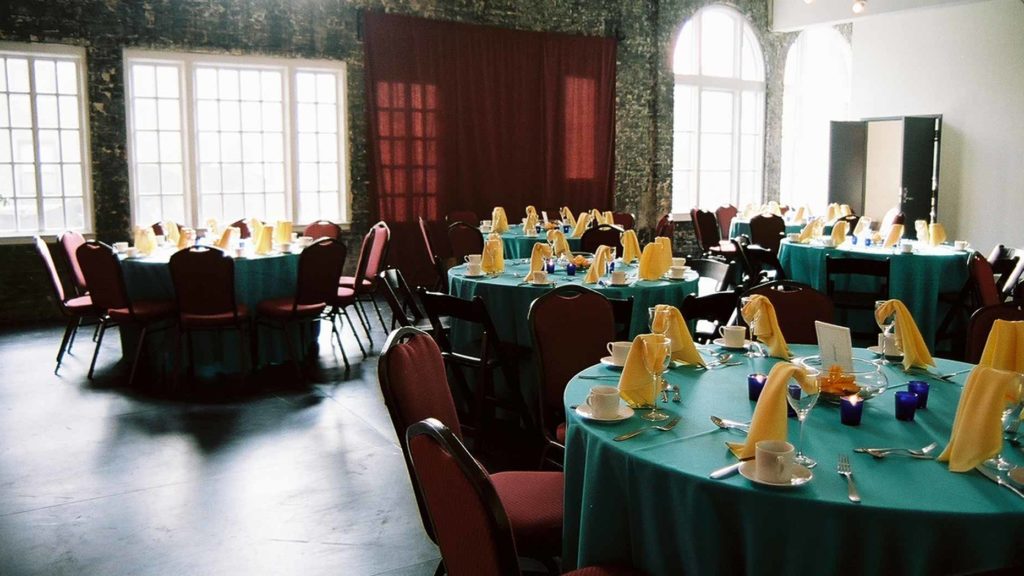 Prince Charitable Trusts Event & Rehearsal Room
Set behind the historic façade of the Biograph Theater is the Prince Charitable Trusts Event & Rehearsal Room