FREE FOR ALL
New Plays for a New Year Festival
Friday, February 12 at 7:00pm CT
Join us for this one-night-only streaming event! What do you need to say to the world right now? Three playwrights took this question, and used it as inspiration for brand-new, ten-minute plays. This festival pairs acclaimed directors with a playwright of their choosing, leading to innovative collaborations between some of the most exciting artists working today.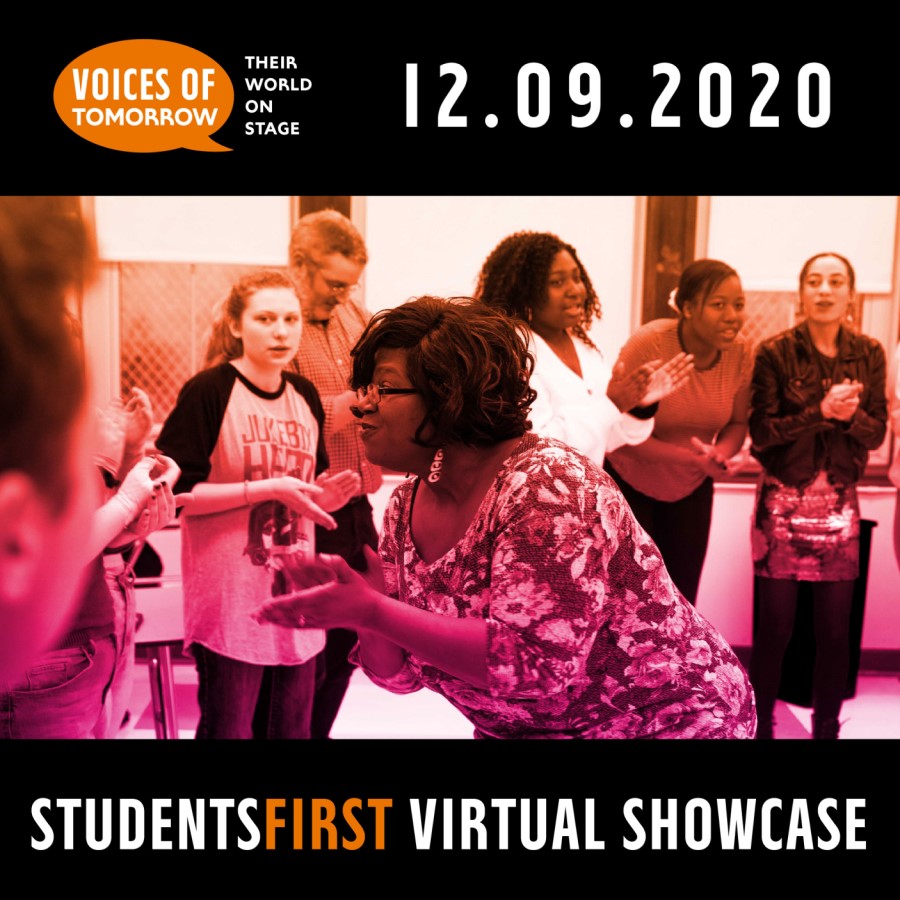 Miss the Voices of Tomorrow: Their World on Stage Premiere? Watch now!
Thank you to everyone who joined us on December 9 for Voices of Tomorrow: Their World on Stage! The premiere of our inaugural StudentsFirst virtual showcase was a huge success due to the overwhelming support from VG's community of students, education partners, and patrons.
2020/21 Season Postponed
In response to the covid-19 pandemic, we have postponed the entire 2020/21 Season to protect our artists, staff, and community. We hope to offer many of these productions in the 2021/22 Season, and will share details once confirmed. In the meantime, check out our digital content, including panel discussions, Voices of Tomorrow: Their World on Stage, the First Friday Virtual Open Mic Series, and more!
COVID-19 Resources
The covid-19 pandemic has affected the theater community in ways large and small. For those whose lives have been upended by the pandemic, we have compiled a list of relief funds and resources. This list is not exhaustive, and will be updated frequently until the crisis is past. We hope it can provide a starting place for those most affected.
October 30, 2020
We have updates on the search for our new Artistic Director! Learn more about our search partner, Arts Consulting Group, and how to apply or recommend a candidate.
Quick Calendar
All Upcoming Victory Gardens Mainstage Events: