BOLD. EPIC. UNFORGETTABLE.
World Premiere
Run Time:
3 Hours & 30 Minutes Including Two Intermissions
Directed by
Steve H. Broadnax III
Synopsis
Originally developed as part of Victory Gardens 2018 Ignition Festival of New Plays, The First Deep Breath tells the story of Pastor Albert Jones and his family as they plan a special church service to honor their late daughter Diane on the sixth anniversary of her passing. But when Abdul-Malik, the eldest son he blames for her death returns home from prison, the entire Jones family is forced to confront a hornet's nest of long-buried family secrets. Old skeletons claw their way to the dinner table, picking at the scraps of Mother Bethel Baptist's First Family. Written with a ferocious passion by Lee Edward Colston II and directed by Steve Broadnax III, The First Deep Breath finds each member of the Jones family desperately fighting to stay afloat, sometimes the family that stays together drowns together.
Please be advised, The First Deep Breath is a dynamic story dealing with a number of complex issues. If you have any questions about content, age-appropriateness or stage effects (such as strobe lights or theatrical fog) that might have a bearing on patron comfort, please contact the box office at 773-871-3000.
Video
Creative Team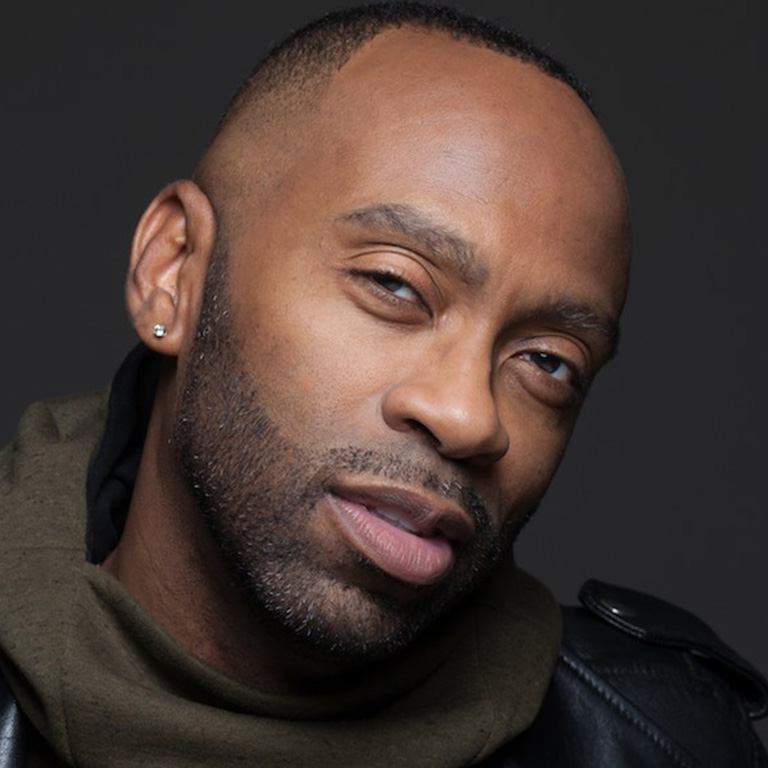 Cast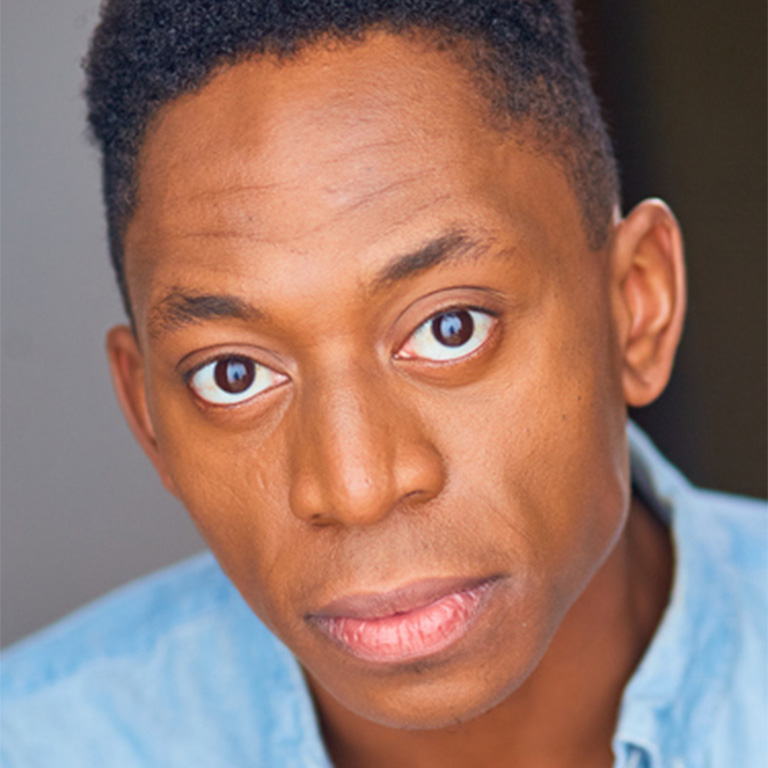 AJ (Alexander Michael Jones)
Pastor Albert Melvin Jones II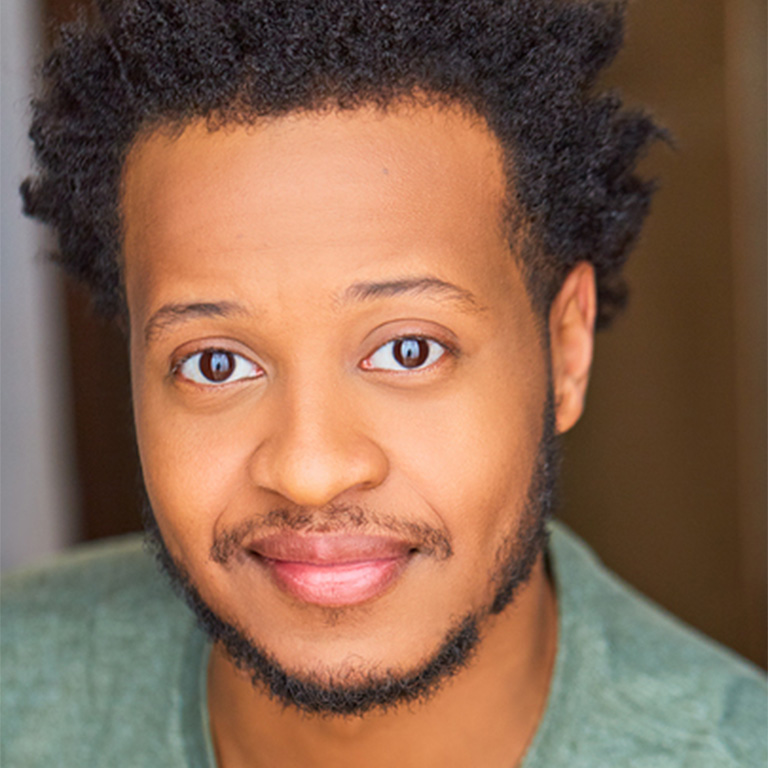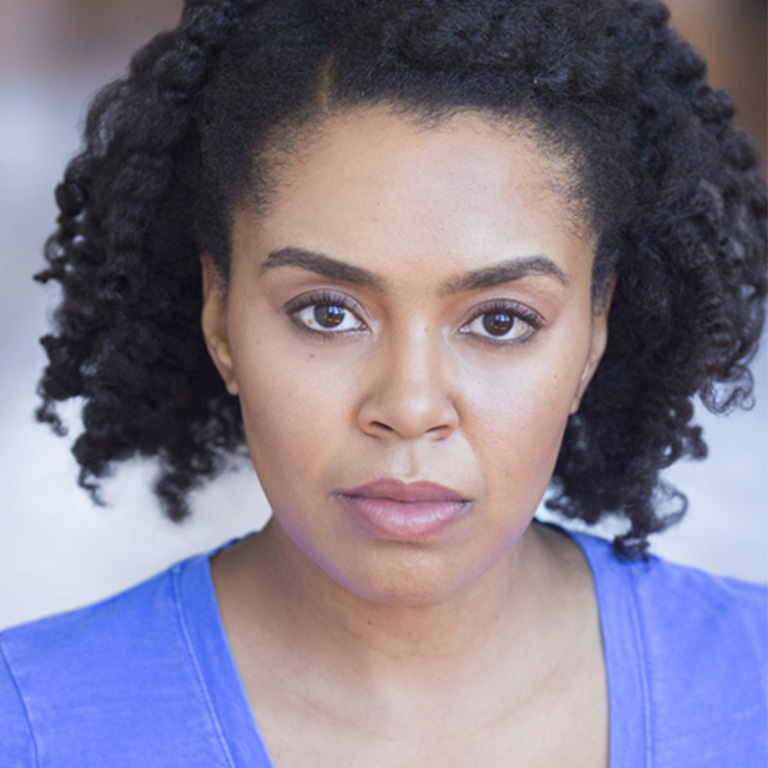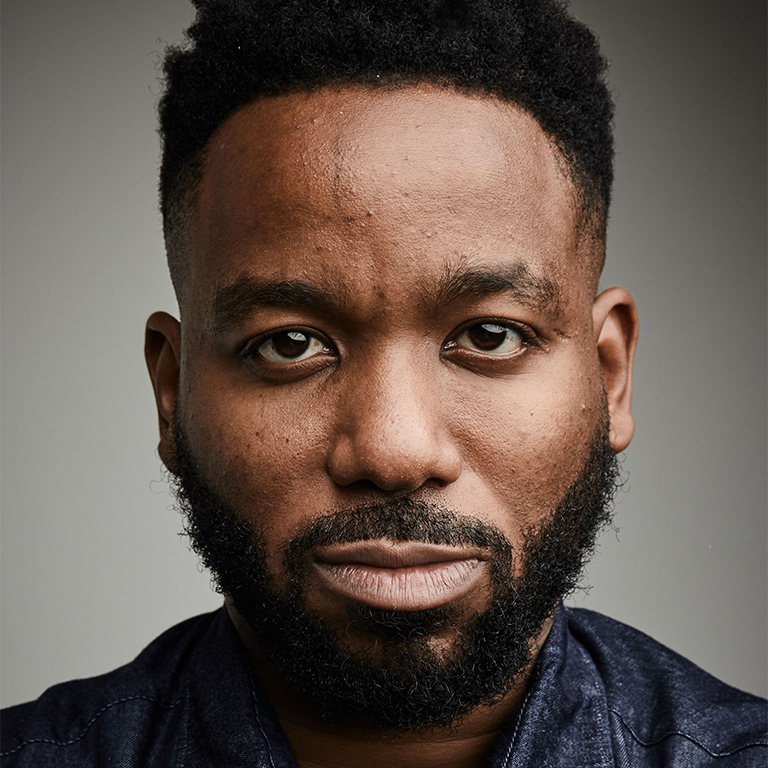 Abdul-Malik (Albert Melvin Jones IV)
Production
Assistant Director / Director's Inclusion Initiate
Intimacy & Fight Director
Assistant Production Manager
Assistant Technical Director
Assistant Master Electrician
Public Programs
Post-Show Conversation
After select performances of The First Deep Breath.
Join us for one of our intimate post-show conversations led by members from the Victory Gardens community, reflect on what you've seen, and share your response.
Post-Show Conversation
Sunday, Nov 17, 5:30pm
This program is supported by the David Rockefeller Fund
In The First Deep Breath, Abdul-Malik lives in the intersection between queer identity and black culture. Many queer people of color face discrimination in one of these communities because of their association with the other. What does it mean to be a queer American of color? How does the damage caused by systems of oppression and privilege differ between marginalized communities and uniquely affect those belonging to multiple? Join us in examining the complex intersection of the LGBTQ+ communities and those of color in 2019.
Post-Show Conversation
Thursday, Nov 21, 10:30pm
Join The First Deep Breath playwright Lee Edward Colston II for a special post-show conversation about bringing this epic piece of theatre to life.
Saturday, November 23 – Sunday, November 24, 2019
Victory Gardens is thrilled to bring the Black Beauty Festival, in partnership with Black Women's Expo and Black Owned Chicago, back for the fourth edition of this incredible event. Our Soulful Holiday celebration is presented in conjunction with Victory Gardens Theater's production of The First Deep Breath.
Post-Show Conversation
Sunday, Dec 1, 5:30pm
This program is supported by the David Rockefeller Fund
In The First Deep Breath, Albert compromises his values for the greater good of the congregation. In polarized 2019, how do religious leaders balance the social and political needs of the institutions with their own personal values? How do they balance religious tradition with the responsibility to evolve and adapt with society? Join us in conversation with religious leaders from across Chicago as we dive deep into the challenges of leading a house of worship in an ever-transforming world.
Post-Show Conversation
Sunday, Dec 8, 5:30pm
This program is supported by the David Rockefeller Fund
In The First Deep Breath, Abdul-Malik struggles to find his personal and professional footing after a six year prison sentence. What are the economic and psychological challenges of re-entering society after prison? How is this process exacerbated for low-income families and people of color? And how does one recover from wrongful conviction? Join us as we explore the re-entry process and how the formerly incarcerated can be better supported by their community.
Post-Show Conversation
Sunday, Dec 15, 5:30pm
This program is supported by the David Rockefeller Fund
In The First Deep Breath, a Black American family grapples with the effects of chronic illness, long-term caretaking, incarceration and death—all issues which take a toll on the mental health of the individual and the family. How do racism and systemic oppression complicate the process of healing? How have stigmas against seeking therapy evolved in recent generations? What other sources of healing or emotional support do communities and individuals rely on? Join us as we break down the dynamics at work in the landscape of mental health care for Black Americans.
Sponsors

2019/20 Season Sponsors
• The Ream Foundation
• Ralla Klepak Trust for Performing Arts
• The Kadens Family Foundation
• Helen Zell
• The Venturous Theater Fund of the Tides Foundation
• Sue E. Wallace
• Bill & Orli Staley Foundation
• George A. Joseph
• Robin Tennant Colburn
• The Harvey L. Miller Supporting Foundation


Season Sponsor Partners
• Conant Family Foundation
• Rick & Dawn Gray
• Marcelle McVay & Dennis Zacek
• Jeffrey Rappin & Penny Brown
• Jane M. Saks, Nathan Cummings Foundation


Major Production Sponsor
• Helen Zell
Playwright's Society Sponsors
• Bruce & Jacki Barron
• Janice Feinberg, Joseph & Bessie Feinberg Foundation

---
Education Sponsors