Queen of the Night
Synopsis
A divorced father and his queer son head to the woods of southeastern Texas to relive the camping trips of earlier, easier days. But even without cell service, certain things are inescapable. Playwright travis tate explores masculinity and queerness through the lens of multi-generational Blackness, offering a hilarious, heart-rending family portrait about reckoning with the wilderness of a shared past, while facing an uncertain future. Staged by Victory Gardens Artistic Director Ken-Matt Martin, Queen of the Night will kick off the 2021/22 Season.
To protect the health of all who visit the Biograph Theater, the following attendance policies are in place for the 2021/22 Season, which follow state and local guidelines for safe operation during the COVID-19 pandemic.
-All audience members must be masked for the duration of their visit. Masks are available onsite if needed.
-All audience members ages 5-15 must show proof of full COVID-19 vaccination to be admitted to the theater.
-All audience members ages 16 and up must show proof of full COVID-19 vaccination, along with a matching, valid photo ID to be admitted to the theater.
-Audience members who have a medical or religious vaccine exemption (e.g. from an employer) must contact the Box Office at tickets@victorygardens.org with this documentation at least 24 hours in advance of their performance to be admitted. In addition, a negative COVID-19 PCR test result from within the last 72 hours and a matching photo ID must be shown at the door prior to entry.
-Those without this documentation will be rescheduled into another performance.
And remember…there is an inherent risk of exposure to COVID-19 at any public gathering. Those visiting Victory Gardens Theater voluntarily assume all risks related to exposure to COVID-19.
Live-streamed Performances
Not in Chicago, or not able to join us at the theater? Join us for one of five live-streamed performances of Queen of the Night through our partnership with Assemble Stream.
Livestream Performance Dates:
-Wednesday, March 9 at 7:30pm CT
-Thursday, March 10 at 7:30pm CT
-Friday, March 11 at 7:30pm CT
-Saturday, March 12 at 7:30pm CT
-Sunday, March 13 at 3:00pm CDT
Buy Livestream Tickets
Livestream tickets are $24 for all performances. After purchase, you'll receive an email with the link to access the video stream. We suggest testing your system in advance of showtime, as this is a livestreamed performance and no pausing or rewinding is possible.
Press
"Captivating…provides a potent message of love and acceptance from others, and learning to accept ourselves."
–Chicago Now
"travis tate's raucous banter and the well-matched actors André Teamer and Terry Guest make a persuasive and sympathetic pair." -Chicago Sun-Times
"Warm and compassionate…the national parklike setting is an eye-popper."
-Chicago Tribune
"Uncovers something profound underneath the stars."
-Chicago Reader
"Sharply directed on a wonderful set."
-Around the Town Chicago
Virtual Afterwords
Join us for a conversation about QUEEN OF THE NIGHT with Victory Gardens Literary Manager Kat Zukaitis, who also served as the show's dramaturg. These 30-minute conversations will take place over Zoom, and are free and open to all. 
Saturday, February 12 at 7:00 pm CST
Sunday, February 27 at 12:00 pm CST
Monday, March 14 at 7:00pm CST
Creative Team and Cast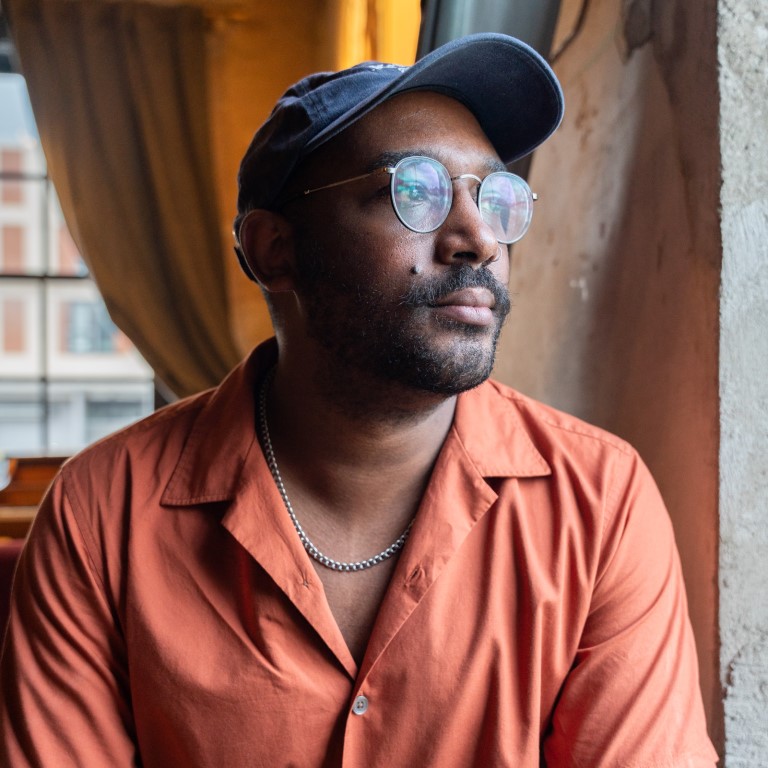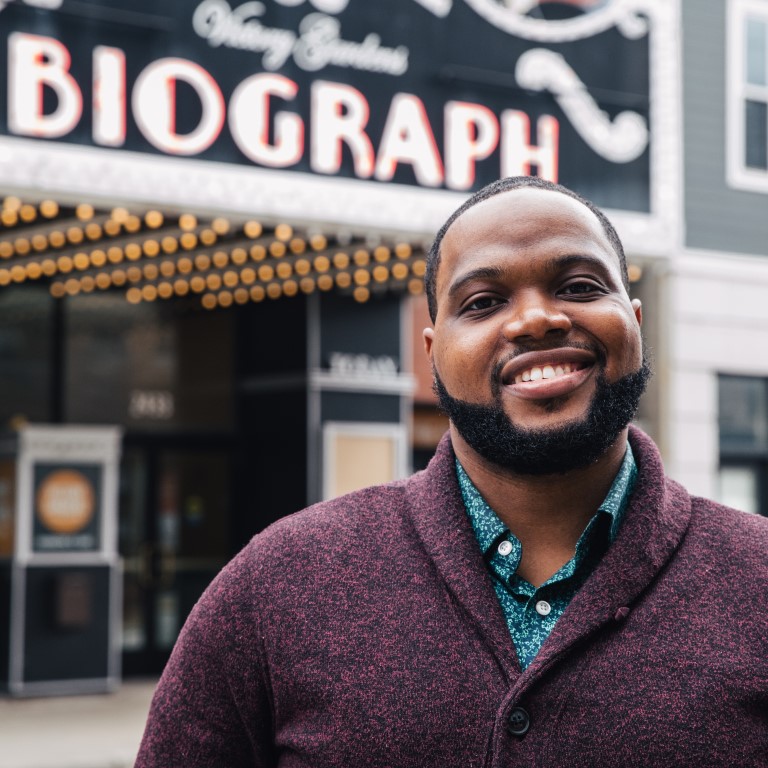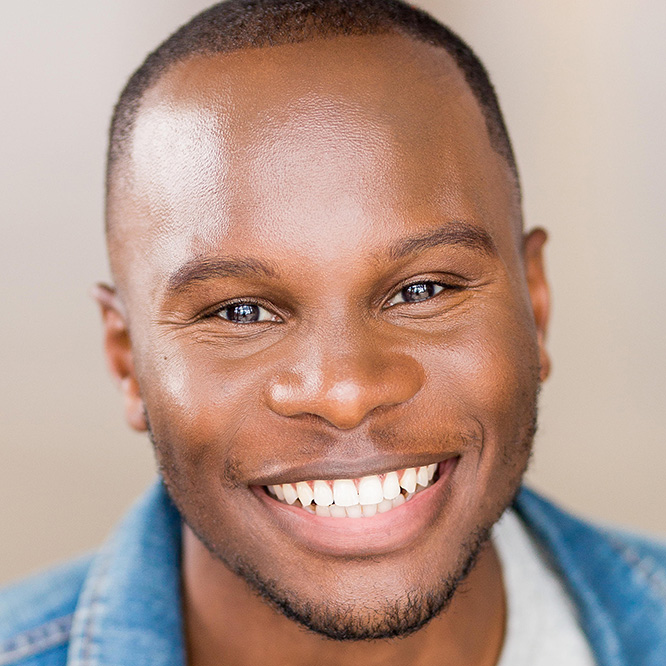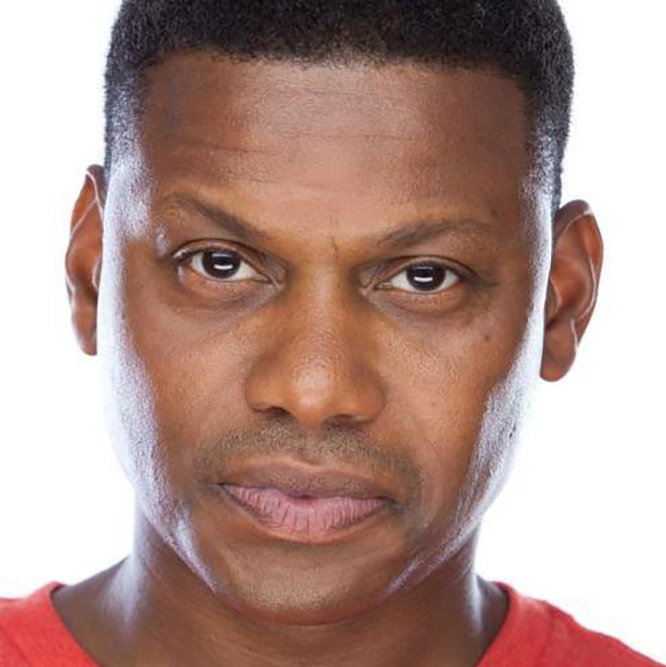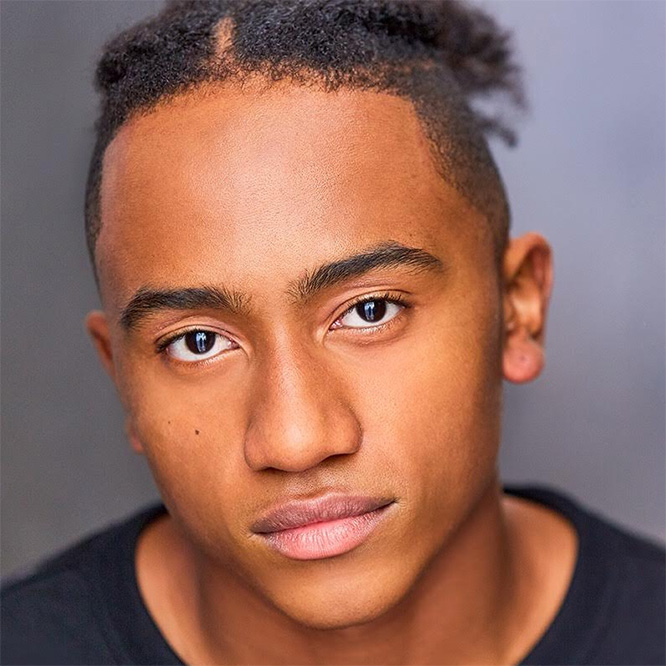 Understudy - Ty (Performing Feb 16-20)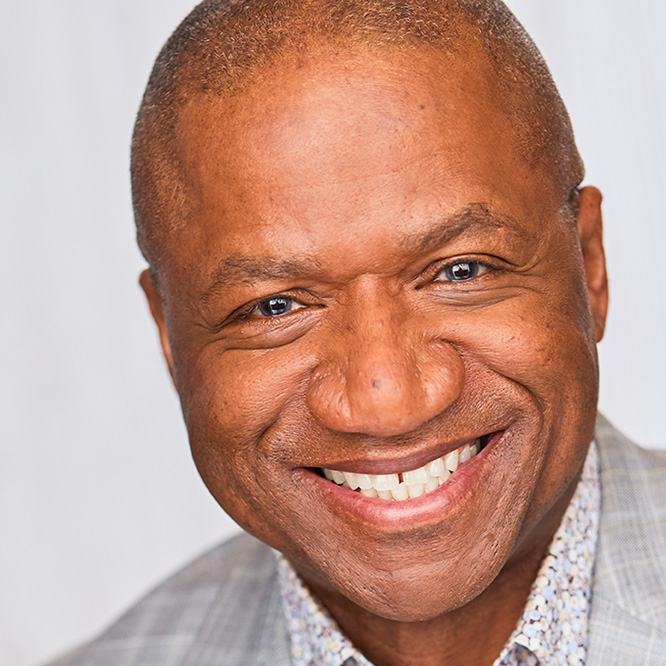 Design Team
Gallery
Below is a summary of the events of Queen of the Night, for those who wish to know the plot before seeing the show. Warning: spoilers!
_________
Ty and his father, Stephen, set up camp in a state park outside Houston, Texas just before sunset. As they prepare for their first night on the campsite, Ty has difficulty adjusting to his new surroundings–he's googled "camping" but doesn't know how to make a tent or start a fire, and there's clearly some tension between him and his father. Meanwhile, Stephen shares that he has recently been laid off from his factory job, and that he's struggling to make peace with the upcoming marriage of his ex-wife, whom he still loves. The two men acknowledge that they don't understand fundamental things about each other: Stephen is baffled by Ty's performance art, and Ty is impatient with Stephen's love of nature, camping, and birdwatching.
The next day, Stephen tries to help Ty through a panic attack—and Ty is surprised to learn that Stephen also sees a therapist, and has been working through his own anger and grief issues. Ty reluctantly joins his father for fishing, and confronts him about the harmful ways in which Stephen taught his sons about masculinity. They share a drink that evening and, after scaring away a roaming bear, bond over the ways that each feels like he has failed. The following morning, Ty finally opens up about how his father's actions have resulted in estrangement from both his sons. The two men angrily depart for some time by themselves; when they meet up again that evening, Ty is honest with his father about his antidepressants, his fear and confusion, what it's like to live as a queer Black man in America, and the kind of love he longs for. That night, they share a magical moment of bonding with the owls of the forest.
As they pack up to leave, Stephen and Ty are confronted by another bear–and as they attempt to scare it off, they give voice to their love and regrets towards one another. Ty invites his father to give him some advice about dating, and the play ends with father and son working together to take on whatever bears and storms come their way.