Through the Resident Theater Program, we aim to be an incubator for existing storefront theatres in Chicago and further each company's growth and stability.
We are seeking opportunities to collaborate with the resident companies on key projects while maintaining their respective missions and aesthetic identities. During their multi-year residency, Victory Gardens will give each company a physical home to nurture its audience base, develop its respective board, and fully realize the next phases of its own strategic plan.
You can always find Resident Company events highlighted on our performance calendar.
Visiting Company Program
We are also proud to host a number of exciting local, national and international companies for performances throughout the year.
You can always find Visiting Company events highlighted on our performance calendar.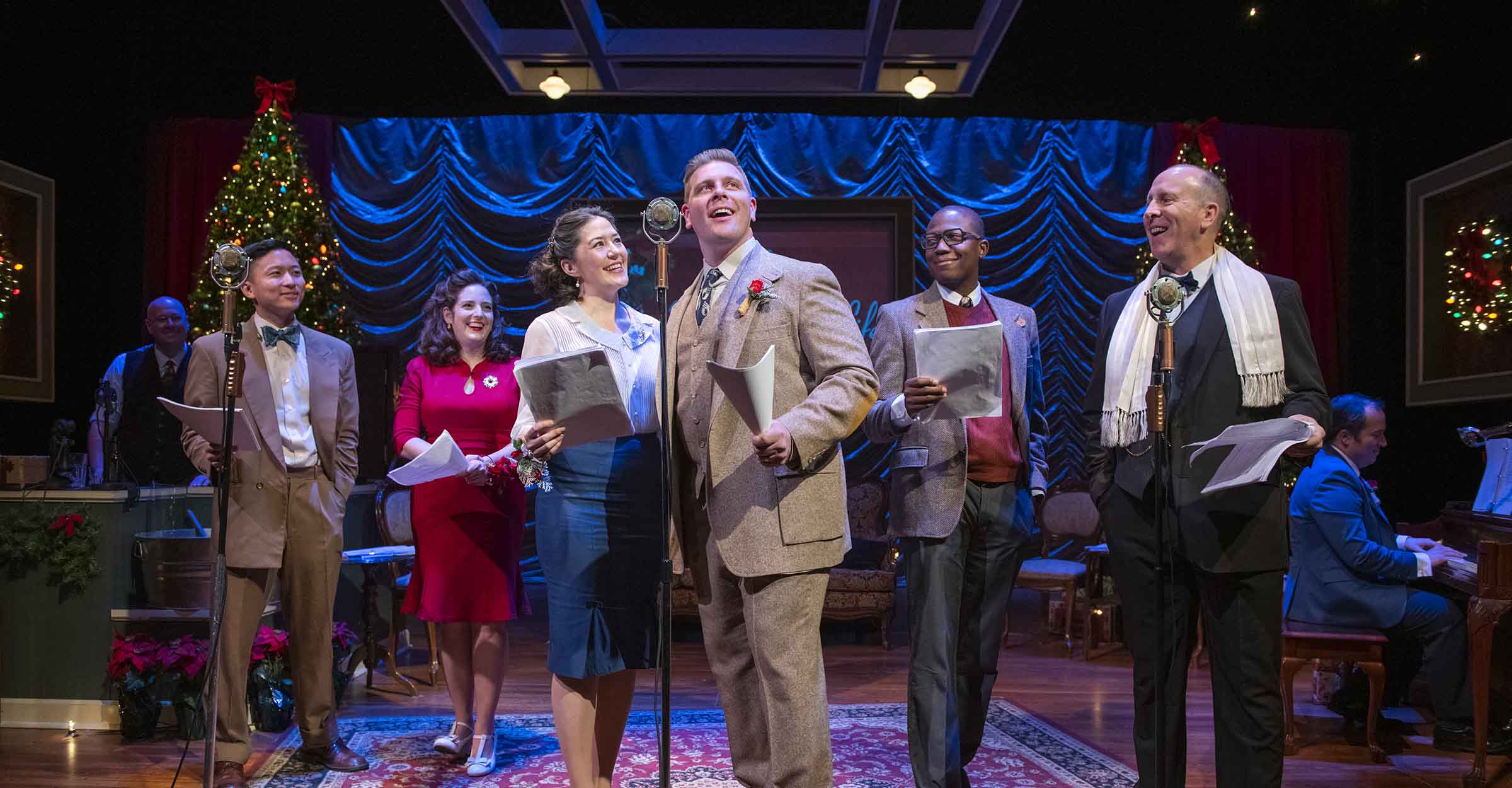 American Blues Theater Presents
It's a Wonderful Life: Live in Chicago!
George Bailey – the Everyman from small town Bedford Falls whose dreams of escape and adventure were stopped by family obligation and civic duty – has fallen onto desperate times. Only a miracle can save him from despair. Filled with original music and classic holiday carols, this warm tale "is the don't-miss show this holiday season!" (Chicago Tribune).
7:30PM, Thursday, December 9, 2021
$35