Through the Resident Theater Program, we aim to be an incubator for existing storefront theatres in Chicago and further each company's growth and stability.
We are seeking opportunities to collaborate with the resident companies on key projects while maintaining their respective missions and aesthetic identities. During their multi-year residency, Victory Gardens will give each company a physical home to nurture its audience base, develop its respective board, and fully realize the next phases of its own strategic plan.
You can always find Resident Company events highlighted on our performance calendar.
Visiting Company Program
We are also proud to host a number of exciting local, national and international companies for performances throughout the year.
You can always find Visiting Company events highlighted on our performance calendar.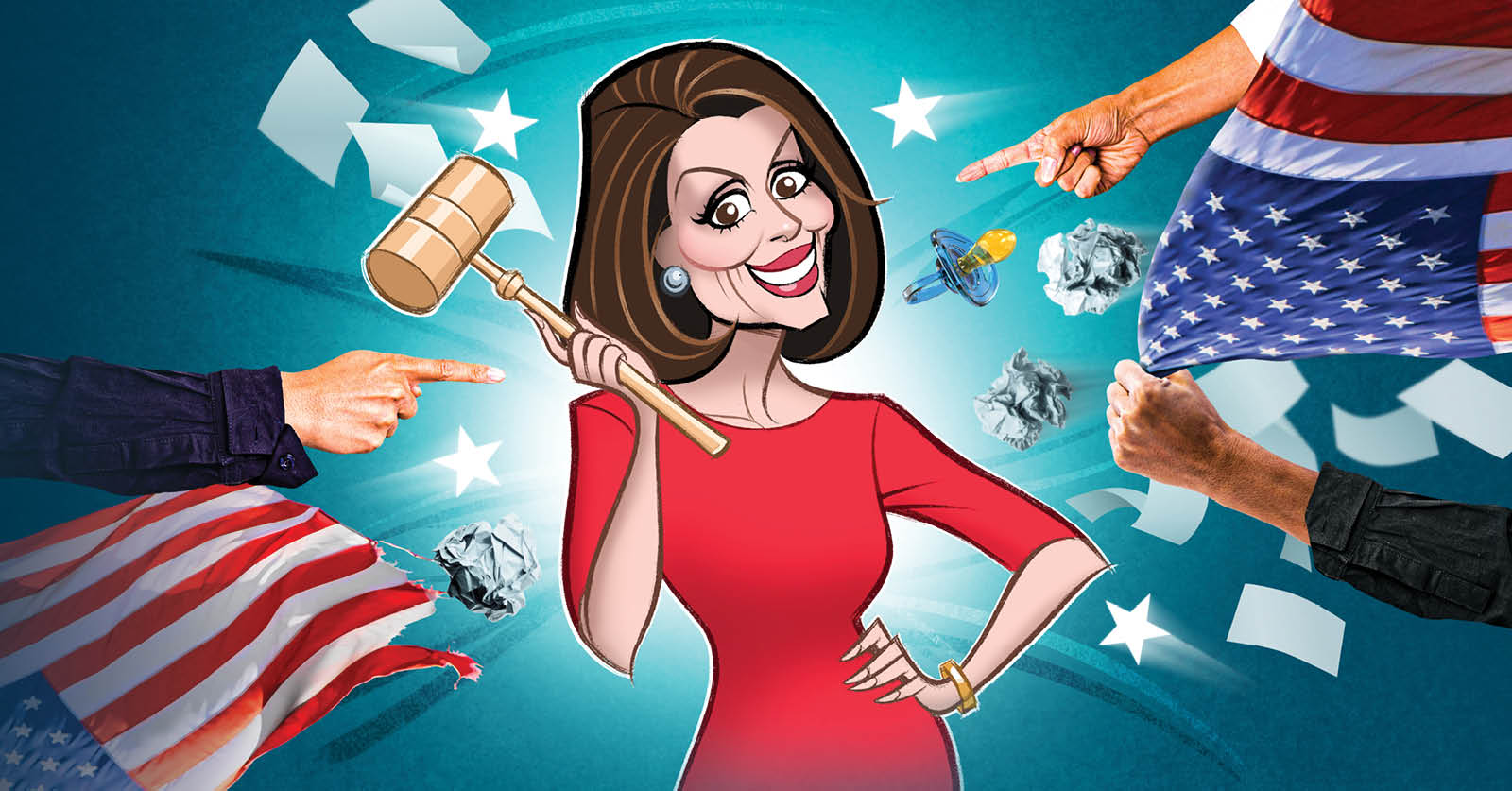 The Adult in the Room - Nancy Pelosi in the House
How did Nancy Pelosi become the first Woman Speaker of the House – and perhaps more importantly, how has she managed to stay there? A woman about whom everyone has an opinion, and yet who almost no one truly knows, tells her personal story and political journey while trying to balance the forces of extreme left and extreme right, using all her power to preserve that rarest of rare birds in the D.C. of this moment – consensus. That is, until that brand of consensus fades into the rear-view mirror. This up-to-the-minute, galvanizing piece is not just about Madame Speaker herself, but about the convulsive political climate we currently find ourselves in. Told with wit, irony, emotion and leavening doses of humor, THE ADULT IN THE ROOM is no mere history lesson, but a reflection on where we are, and how we got here. She is reviled. And she is beloved. And she has captured the attention of a nation. Nancy Pelosi's rise to become America's first female Speaker of the House has been historical and controversial. Everyone knows Nancy. Yet, few really know her. This is her story.
8:00PM, Wednesday, January 22, 2020
from $49
Day of Absence
Winner of the coveted Vernon Rice and Obie Awards, Day of Absence recounts the uproarious emergencies that occur when a Southern town is faced with the sudden and inexplicable disappearance of all its black and brown citizens. DAY OF ABSENCE is directed by Congo Square Ensemble Member Anthony Irons. The cast includes Ensemble Members Ann Douglas, Ron Conner, and Kelvin Roston, Jr. Jordan Arredondo, Meagan Dilworth, Sonya Madrigal, and Bryant Hayes round out the cast.
8:00PM, Thursday, February 27, 2020
from $35