Whether before or after your visit to Victory Gardens we recommend the following neighborhood restaurants.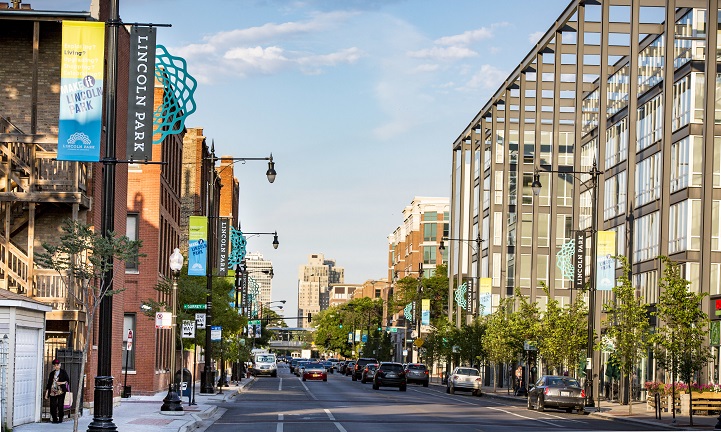 ---
Casati's
444 W. Fullerton Parkway
Ph: (773) 857-1237
The entire experience – from the Michelin Star food, to the service, to the atmosphere – Casati's Modern Italian Restaurant is as close as it gets to ding in Italy; a friendly neighborhood restaurant that becomes the go-to gathering place for people to enjoy each other's company and savor health Italian food where a bond forms between staff and patrons. Located in Lincoln Park Chicago, Casati's is a modern, authentic Italian restaurant. Delivered in a chic setting with a warm, modern ambiance, Casati's offers both casual bar seating as well as a full dining room. Casati's offers a full authentic Italian menu crafted by a Michelin Star Chef with a diverse selection of 64 wines, and extensive vegetarian, vegan & gluten free options.
---
Chez Moi
2100 N. Halsted Street
Ph: (773) 871-2100
Entering Chez Moi is not just about going to a French bistro; you are entering Chef Dominique Tougne's home. Like the Chef, the food is authentic, the service simple and the atmosphere convivial. Enjoy French classics such as onion soup, foie gras, steak frites and crème brulée. Relax in an urban and classic decor. Bienvenue Chez Moi, Chicago's where time stops and joie de vivre comes alive.
---
Galit 
2429 N Lincoln Ave
Ph: (773) 360-8755
Chef-driven Middle Eastern eatery with regular & sharing menus & creative cocktails in hip digs. Galit is a Middle Eastern Restaurant in the Lincoln Park neighborhood in Chicago, owned and operated by Andrés Clavero and James Beard Award-winning chef Zachary Engel. The restaurant is a space for community: hospitality professionals, guests and suppliers will come together and celebrate food and drink in a respectful, friendly and caring manner. The menu focuses on a seasonal and localized approach to dishes of the Middle East and Israel's immigrant cuisines, alongside a unique and forward-thinking beverage program. 
---
Hops & Curds 
2470 N Lincoln Ave
Ph: 773-904-8835
Lincoln Park's newest comfort food spot specializing in craft beer and mac and cheese.
---
La Crosta Woodfire Pizzeria Italiana
2360 N Lincoln Avenue
Ph: (773) 649-1000
Here we share our vision of authentic Italian traditional pizza, which dates back to the Greco-Roman period and starts with fresh, high quality ingredients. Many of them are flown in from Italy, including our tomatoes, flour and burrata cheese. Our dough is handmade daily. In fact, La Crosta in Italian means "the crust" and we believe our fluffy crust is the best in the business.
---
Sapori Trattoria
2701 N. Halsted Street
Ph: (773) 832-9999
Sapori has built its reputation by making its guests important and balancing high end service with a casual atmosphere. Sapori provides an upscale casual dinning experience in a neighborhood setting. The restaurant is famous for its homemade pastas like the "Lobster Ravioli" and the "Cappellacci Di Zucca." It is also know for its luscious meats like the "Six hour Osso Buco" and the "Milk and Honey Ribs." Sapori's signature dish is the "Zuppa Di Pesce" which boasts around two and a half pound of shellfish and fresh seafood. Many have described it as the best in the world.
---
Tandoor Char House
2652 N. Halsted Street
Chicago, IL 60614
Ph: (773) 327-2652
Influenced by his parents and his passion for culinary arts, Faraz brings to you Tandoor Char House. This restaurant is a representation of his love for his family as well as his unique approach to fine dining.
---
Blue Door Farm Stand
2010 N. Halsted Street
Chicago, IL 60614
Ph: (312) 265-0259
Blue Door offers top quality service in an environment that harkens back to simpler times, when seasons dictated what was on the table, people shared a sense of community, and the human element was present in every aspect. Enjoy classic American cuisine with the freshest ingredients, prepared with care and an eye towards your enjoyment.
---
Whole Foods Market
959 West Fullerton Avenue
Ph: (773) 868-5200
If you haven't sat down to a meal in one of our stores lately, you're in for a treat. If you have, then you know what we're talking about. All of the ingredients are natural or organic and as many as possible are locally grown. That means no artificial flavors, colors, sweeteners, preservatives or heart-clogging trans fats. It means the food is pure, fresh, flavorful, and just plain wonderful, produced by farmers who care about quality and their environment.