Tyra is a Chicago-based creator, arts administrator, and teaching artist from Fayetteville, Arkansas. She is a graduate of Oklahoma City University with a Bachelor of Fine Arts in Acting. Currently, she serves a dual role at Victory Gardens Theater as the Community and Educations Programs Associate and a Drama in the Schools instructor. She is also a teaching artist at Steppenwolf, Northlight, and Lifeline Theatre. As an actor, Tyra's had the pleasure of working for regional companies such as Oklahoma Shakespeare, Oklahoma Children's Theater, Pollard Theater, GreatWorks Theater, and many others. Through her work, she strives to create dialogue that promotes empathy and empowers individuals who feel unseen by society.
Kona N. Burks is a professional actress and educator. She is delighted to continue her work with Victory Gardens Theater as a teaching artist. She received her Bachelor's degree from the University of Illinois at Urbana-Champaign and her Master of Education Degree from the University of Illinois at Chicago. She is also a graduate of School at Steppenwolf, 2012. Kona has been awarded a BTAA Award and Black Excellence Awards for Outstanding Actor in a Play. Kona is also a member of AEA and SAG-AFTRA. This will be her sixth year as a teaching artist in general, and her third year as a Victory Gardens teaching artist.
Robert Cornelius is an actor, singer, educator and activist that who has been a part of the Chicago arts community for over three decades. Currently he serves as adjunct faculty at Roosevelt University and as Director of The Young Company at Merrimack Repertory Theatre in Lowell MA. From 2007 until 2018, Robert was the Education Director at VG, and proudly continues to be a part of the program. Robert was most recently seen on stage in the world premiere of Her Honor, Jane Byrne by J. Nicole Brooks at Lookingglass Theatre Company, which will be remounted this winter, and can be seen on the season premiere of the hit comedy South Side. He continues to advocate for those who have not had a chance to have their voices heard.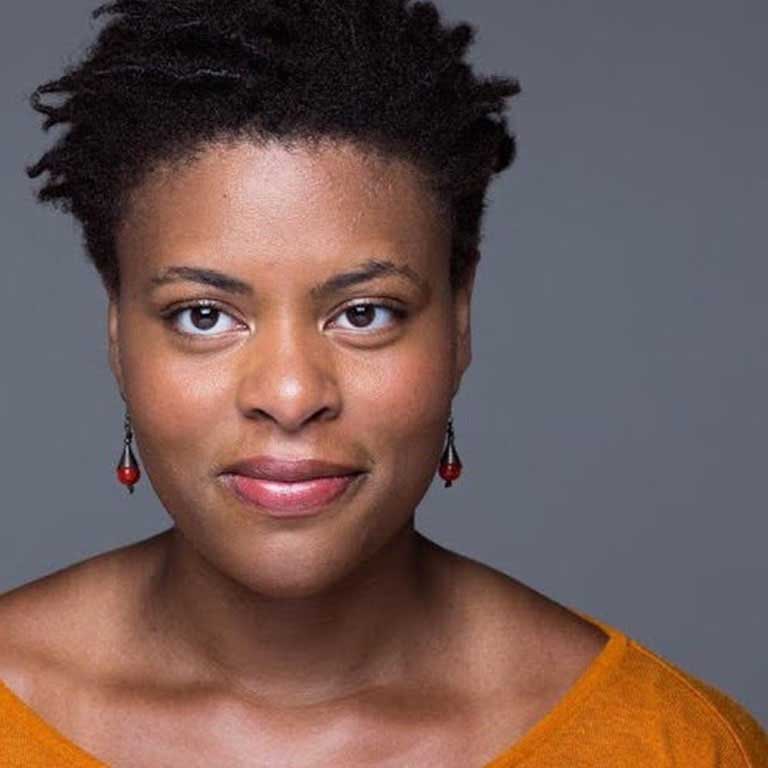 Jessica is an actress, teacher, and Chicagoan. She is a teaching artist at ChiArts, Victory Gardens, Northwestern's NHSI, DePaul's Summer High School Intensive, After School Matters, and others. Chicago theatre credits: Roe, Lottery Day (Goodman Theatre); Tiny Beautiful Things (Victory Gardens); Red Rex (Steep Theatre, Joseph Jefferson Award Nomination for Best Supporting Actress); United 232, Season on the Line (House Theatre) Regional: As You Like It, Caesar, Pride and Prejudice (Illinois Shakespeare Festival); Two Gentlemen of Verona, Comedy of Errors (Arkansas Shakespeare Company). Television: CRISIS, Chicago PD, The Chi. Film: "You Too", "Black Womxn". Commercials: "Lunchables". She has a BFA in Acting from the University of Illinois, MA from NYU in Educational Theatre, is a member of Actors Equity and SAG-AFTRA and is represented by Paonessa Talent Agency. 
Greg is an educator, actor, director, and spoken word artist who remains dedicated to cultivating brave spaces for art creation. He has partnered with the Chicago Inclusion Project, Steppenwolf Theatre, Northlight Theatre, Old Town School Of Folk Music, and Chicago Arts Partnership in Education to facilitate challenging conversations and develop curriculum. He previously held the title of Lead Facilitator of Professional Development for Steppenwolf for Young Adults,  Sexual Assault Prevention Educator since 2016, continues to facilitate Antiracist workshops with the Chicago Poetry Center, Assistant Faculty with Theatrical Intimacy Education and is an adjunct professor at Columbia College Chicago.  His work broadly speaking focuses on the empowerment of historically dehumanized populations and being self generators of radical joy.
Kristin is a teaching artist and professional actor. In Chicago, she teaches with Victory Gardens, Writers Theatre, Filament Theatre, and Chicago Danztheatre Ensemble and serves as the director of Yellowstone TheatreMakers in Bozeman, MT. As an actor she was recently seen in The Snow Queen at Filament Theatre, Cyrano with BoHo, and Kiss Me Kate! with Intermountain Opera. Other professional work includes five educational tours with the Oregon Shakespeare Festival and Montana Shakespeare in the Parks. Her original one-person show about Jane Austen, Discovering Austen, can be seen regularly at libraries throughout the country. www.kristinhammargren.com
Joslyn is from North Little Rock, Arkansas, and has been a teaching artist for 15 years: one year for Court Theatre: Harper High School; 14 years with Victory Gardens Theater: Roberto Clemente High, Crane High (Achievement Academy), Alcott College Prep, Oscar Meyer, and Prosser Career Academy. Television and Film credits: South Side: HBO Max; Cherry with Tom Holland - directed by the Russo Brothers; Chicago PD. National commercials: Ronald McDonald's House Charities and General Electric.
Carla Stillwell has been an award-winning actor, playwright, producer, artistic director and teacher for three decades. Ms. Stillwell is a teaching artist with Victory Gardens Theatre and will be joining the Loyola University theatre department's adjunct staff in Spring 2022. Ms. Stillwell has founded The Stillwell Institute for Contemporary Black Arts. This organization moves with a mission to recruit, develop and support contemporary Black artists and to teach art making in the Black community as a healing practice, a vehicle for social change and a viable career opportunity. Most recently, she has joined the staff of COLLABORACTION Theatre in Chicago as the company's first full-time Producer.