Available as an add-on to our main event spaces, the Seigle Lobby, in its rich reds, greens and golds, is a warm and inviting atmosphere. Let the ambiance of the marble bar, exposed brick walls, and lit colonnade draw you into the magic of the theatre. 
Room Features:
800 square feet
Access to large public washrooms and one all-gender restroom
Access to Bar
Cocktail reception for 150
Sit Down Dinner for 40
Buffet Dinner for 30
Tables and chairs available for additional rental
Phone for conference calling
High-Speed internet Access
Staffing available for an additional fee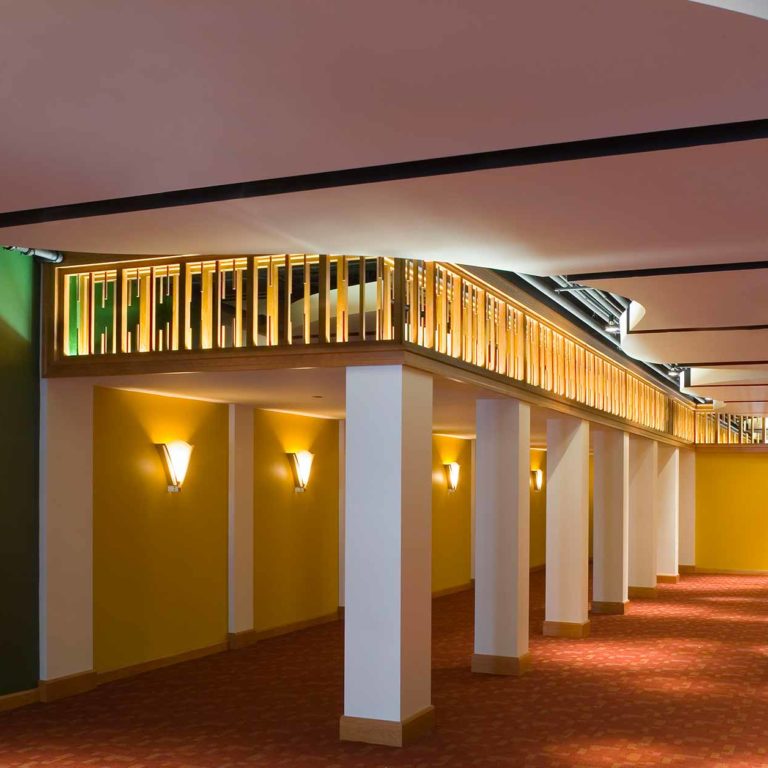 A parking garage is available at 2316 N. Lincoln, 1/2-block south of Fullerton, with a special theatergoer rate of $7 for 4 hours of parking: simply bring your ticket to the theater for validation to receive the discounted rate. Street parking is also available along Lincoln Avenue for $2.50/hour.
Please contact rentals@victorygardens.org for more information. No phone calls, please.